A curated list of resources for Ph.D. students. It includes both academic resources mainly for Computer Science or Engineering students and other resources (e.g., personal development, communication, and writing) that I personally feel useful and needed during my Ph.D. time.
Disclaimer

I have not reviewed all the resources, but all resources are recommended by me or at least one of my advisor, friends or colleagues.
Data
Visualize data
Signaligner Pro A desktop-based visualization tool developed by my lab and crowdgames lab used to view multi-day high frequency raw sensory data, arbitrary annotations, and algorithm predictions.
Google PAIR's facet Facet your data into pieces
Gather Plot Understand high dimensional data using violine plot
HiPlot FAIR lab's visualization tool for high dimensional data using parallel plots
Collect data
Snorkel Programmatically Building and Managing Training Data
Make sense of data (statistics)
See theory Learn probability and statistics through visualization
Datasets
Algorithm and Programming
Art of algorithms
Learn programming interactively
Play Python (玩蛇)
Others' resources collections
Software engineering
Personal bloggers
Eli Bendersky About system level, and AI programming with Python, C/C++, and go
Open source community
It is always good to participate in open source projects, while we all have benefited a lot from the open source work accomplished by others. During your Ph.D. life, you may find that all the programming scripts you've written for your research projects can be turned into some reusable open source software packages to be shared with others, and at the same time get some citation impact on the work that uses your software packages. Here are some good venues you may consider to publish your open source software packages.
Artificial Intelligence
Learn machine learning
Learn from the Giants
Learn from Q&A
NN SVG A neat web tool to create professional neural network diagrams in different styles
Daft A python package to create professional directional graphical model diagrams
Start with the state-of-art packages
ARUS A python package, in development by me, provides a computational and experimental framework to manage and process sensory data or wireless devices, to develop and run activity recognition algorithms on the data, and to create interactive programs using the algorithms and data streams from wireless devices.
AliPy Latest Active Learning algorithms in a single Python package
Words from famouse scientists
Jeffrey P. Bigham CMU professor for Human A.I.
The coming A.I. autumn Start to think A.I. from human's perspective
Adam Geitgey Very hands-on tutorials and blogs about A.I. and machine learning applications. His blog articles are well-written and just fit my personal pace of learning
High performance computing
Health with technologies
---
Live as a Ph.D. student
Personality and habits
NirandFar This is official website of the author Nir Eyal, who has published famous books (e.g., hooked) about behaviorial design that may be used in mobile app design. The book was originally recommended by my advisor during the course. Regardless of using the idea in app design, I find it is also important to understand how our brains and behaviors are affected by the technologies around us, both the positive and the negative sides. It is especially important for STEM Ph.D. students to be aware of the impact, because our lives are about creating new technical gadgets and concepts and are literally surrounded by them
Communication matters
How to take criticism well An article about how to communicate in tough situations (e.g., rebuked by your advisor) written by Sabina Nawaz, who is a famouse leadership coach. I once participated in her PhD communication training workshop at Northeastern
Think deeply
Presentation
Listen to the researchers
Philip Guo Philip Guo's articles, about general research, teaching, and HCI
@justsaysinmice Just Say In Mice, a scientific twitter account that corrects the false promise/missing context of research headlines
Start with Grants
Serve in the community
Copyright about your publication
Conduct research studies
Solve productivity crisis[1]
The crisis of managing the exploding digital stuffs fed by your projects.
DMPtool Documenting the management plan before doing research
How to organize code in Python if you are a scientist Opinionated principles in software engineering for scientific codes. It may also apply to other programming languages
Try the following organization diagram + a README file recommended by Northeastern University Library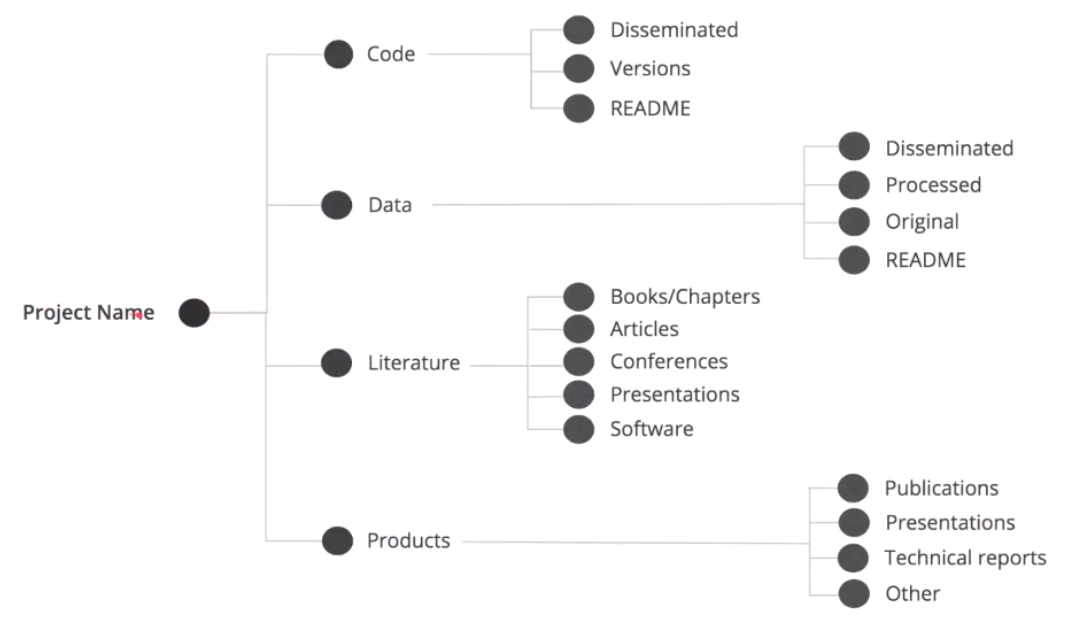 How to name your digital stuffs (except for scripts)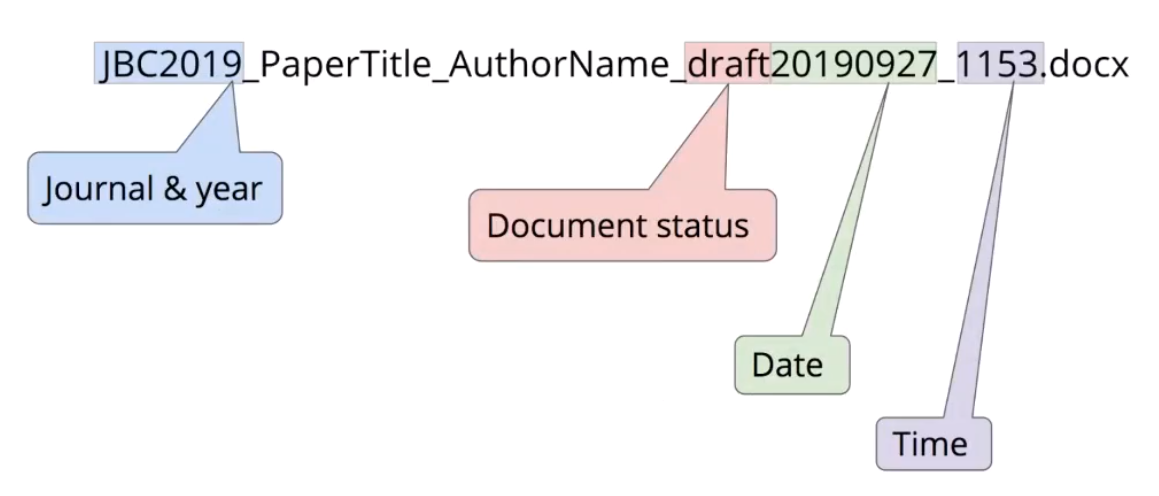 Identify impact of papers

[1]
I will exclude well-known Google Scholar, and Microsoft Academic Search from the list because these are not indexing services and do not exclude predatory journals and conferences.
Web of Science is excluded because this requires subscription. But your school should usually have the subscription. And its citation report is probably the most reliable service to find impactful journals.
Write an impactful paper
---
This section extracts information from two webinar talks: How can I organize and manage my digital stuff, How can I avoid predatory journals and publishers and How can I determine how impactful my research is from Northeastern University Library Service. ↩︎