You can try the examples if this is your first landing on Animcraft.
The steps are also shown in Quick Start Videos
Instructions
Download the samples from

Resources

.
Animation Resource Package
Character Resource Package
Unzip the package and put it anywhere in your local machine.

In Animcraft menu bar, Click Settings > Local Path > Animation to set the Animation repository directory. (Settings > Local Path > Character to set the Character repository directory)。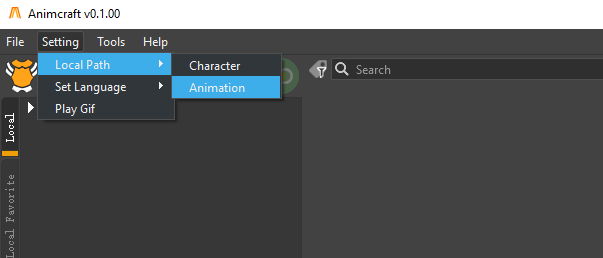 After setting the directory, you should be able to see the resource has been loaded.