Presented by Alibaba Business School
---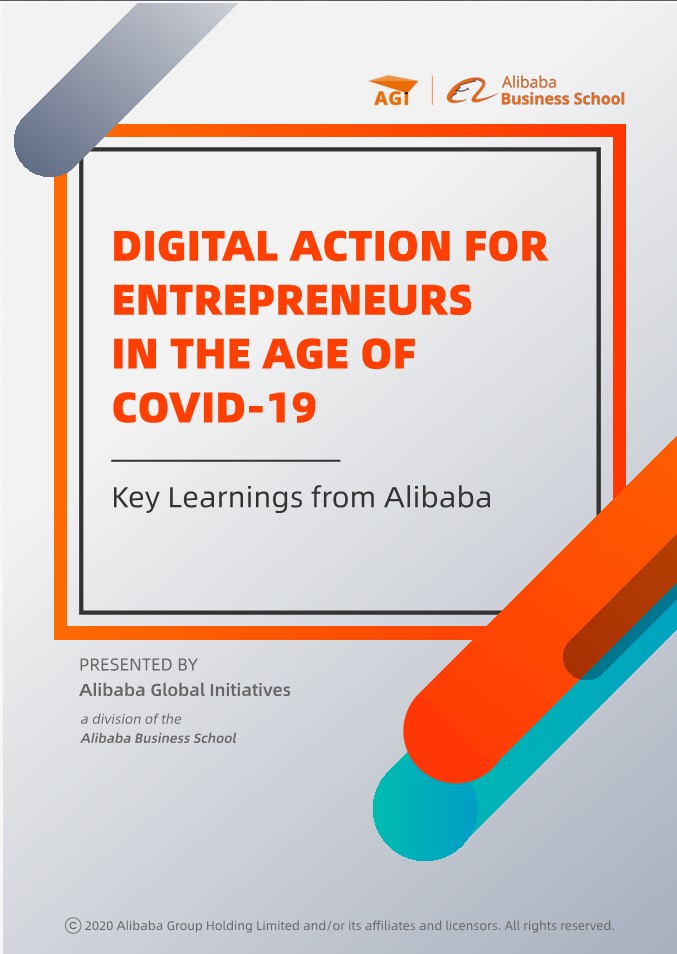 Download English version (21,737 KB)
Download Bahasa version (32,481 KB)
Download Russian version (23,943 KB)
---
Highlight
This manual has been created as a reference for the digital entrepreneurs all over the world in their battle against COVID-19. Although each market has its unique characteristics, the examples summarized in this report are intended to demonstrate the real impact digital platforms and tools can have in alleviating the societal challenges resulting from this pandemic. In creating this manual, AGI hopes to inspire innovative ideas by entrepreneurs to leverage technology in their COVID-19 response.
Through Alibaba Group's own experience and through the feedback gathered from our eFounder Fellows in Asia and Africa, AGI has already witnessed the magnitude and speed by which digital entrepreneurs can act to put new systems in place to insure people are able to access the basic needs and services necessary to continue their lives under the "new normal" we are all living. .
Inspiration and hope are the necessary ingredients to mobilizing a community to take deliberate action. AGI hopes this manual will spark a belief in what's possible using technology, and that the business heroes of the world can rise to meet the challenge!
---
Alibaba Business School's vision is to empower entrepreneurs, women and youth globally through the education and training programs on the digital economy and the benefits it brings to larger society.